Being board certified in personal injury trial law means that Charles know how to specifically defend you and get you the reward you deserve.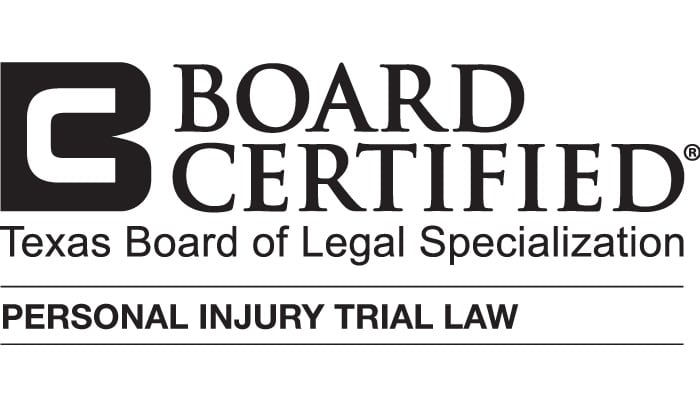 "Picking you up when you've been knocked down"
What Types of Problems Require a Personal Injury Trial Lawyer?
Automobile Accidents
We can help with injuries arising from automobile wrecks, crashes, and accidents.
Professional Malpractice
We help businesses and business owners with contracts and general commercial issues.
Defective Products
We defend consumers that have sustained an injury due to a defective or malfunctioning product.
Negligence by Another
We will also provide legal defense for injuries that occur by the negligence of someone else.
Frequently Asked Questions
How many attorneys are currently Board Certified in Civil Trial Law?
There are approximately 1,350 Texas attorneys now Board Certified in Personal Injury Trial Law.
How does the consumer know whether an attorney is Board Certified in Civil Trial Law?
A Board Certified attorney is entitled to indicate certification on their business card and letterhead by stating they are "Board Certified – Personal Injury Trial Law – Texas Board of Legal Specialization." They may display the Certificate of Special Competence awarded by the Texas Board of Legal Specialization, and list the certification in legal directories and telephone listings under "Attorneys – Board Certified". You can also verify that an attorney is currently Board Certified by using the Online Attorney Directory on the Texas Board of Legal Specialization website.
How long does an attorney remain certified in Civil Trial Law?
Certification is for a period of 5 years. To remain certified after that time, every 5 years the attorney must apply for re-certification and meet the requirements for continued experience, peer review and continuing legal education.
What are the general requirements for Board Certification in Civil Trial Law?
All Civil Trial Law Board Certified attorneys must have:
Been licensed to practice law for at least 5 years
Practiced personal injury trial law for at least 3 years
Devoted a minimum of 35% of their law practice to civil trial law
Handled a wide variety of personal injury trial law matters to demonstrate experience and involvement
Attended personal injury trial law continuing legal education seminars regularly to keep their legal training up to date
Been evaluated by fellow lawyers and judges
Passed a day-long written examination
What special requirements must a lawyer who is Board Certified in Civil Trial Law meet?
A lawyer who is Board Certified in Personal Injury Trial Law must have handled jury trials in cases involving vehicle accidents, worker's compensation, premises liability, products liability, statutory tort claims, maritime accidents, social security claims or claims involving mental anguish damages not necessarily accompanied by a physical injury.
The lawyer must also have extensive knowledge of the law of evidence, procedure, and other substantive law in the trial of personal injury cases.
Need Help?
If we didn't answer all of your questions or you're ready to schedule a consultation, feel free to drop us a line anytime.